My son Logan. He is NOT the taking picture kind of kid. I always get messages from worried parents because their "last" picture experience with another photographer was horrible, and that their kid does NOT like getting pictures done. I get countless emails, phone calls & texts from clients who can't believe, that after what they thought was a failed session, I was able to capture genuine smiles and adorable pictures of their little ones. However, with my own son, it is near impossible. He gives me more trouble then you could possibly imagine. I could fall down a flight of stairs, & break my leg, all while blowing bubbles & playing the banjo, and if the camera is in my hands he would NOT look at me. You think I'm joking. . . . I'm not.
Well today I am happy to say, that I figured out just how to get cute pictures of my son! Apparently the trick is to buy him brand new clothes & surprise him with them & then hurry up and get some pics! Logan LOVES getting new clothes, and absolutely ADORES shoes & hats. So this weekend I went to Target & bought him a hat, 2 shirts, a belt and new shoes. He has plenty of pants so I didn't think I needed to buy him another pair, apparently I was wrong. After I gave him each item he hugged them and said THANKS!! Then when I got done giving him the loot, he looks in the empty bag and says to me "where's the pants?" HAHAHAHA oh man I about died laughing. I swear sometimes you just can't win with 3 year olds!
However, much to my EXTREME pleasure I was able to capture some absolutely ADORABLE pictures of my little man, so I am truly happy 🙂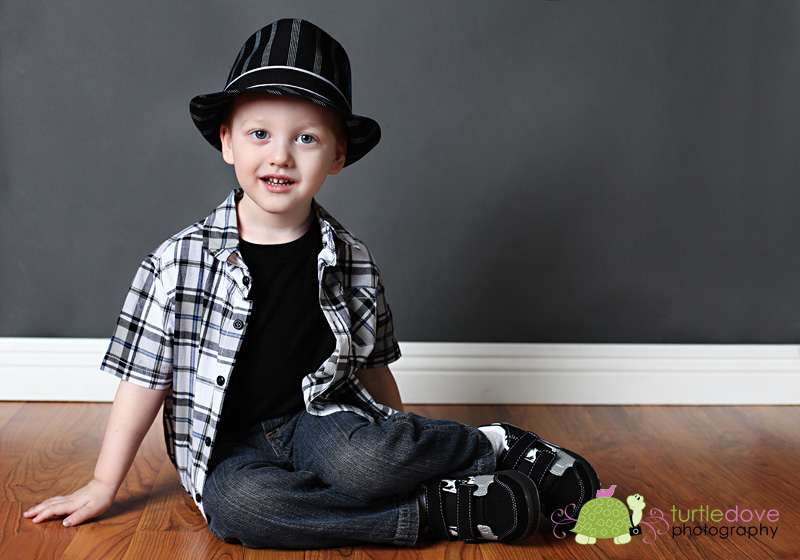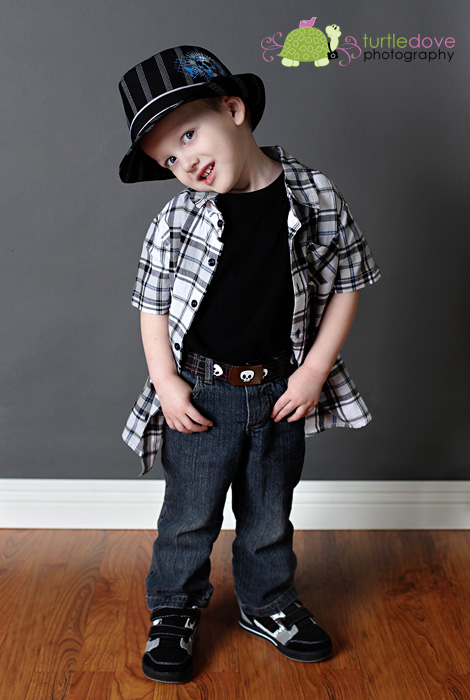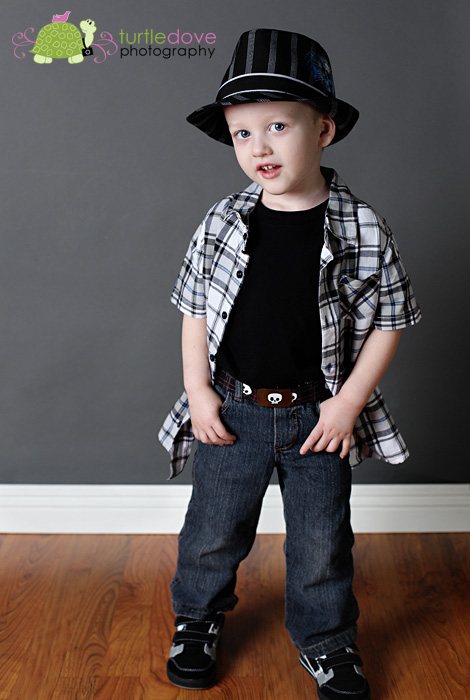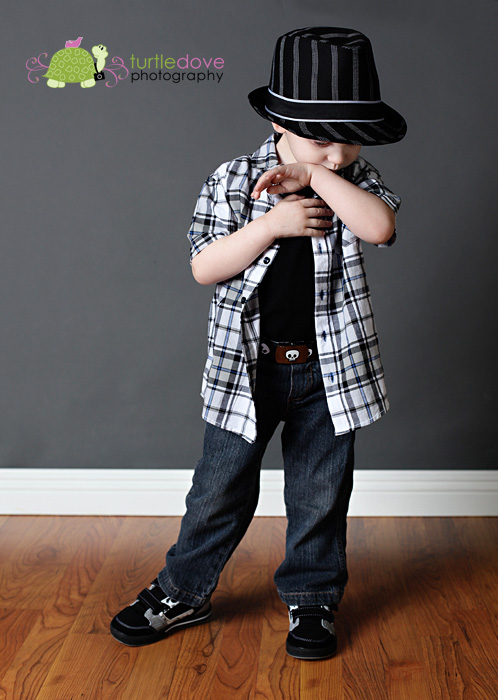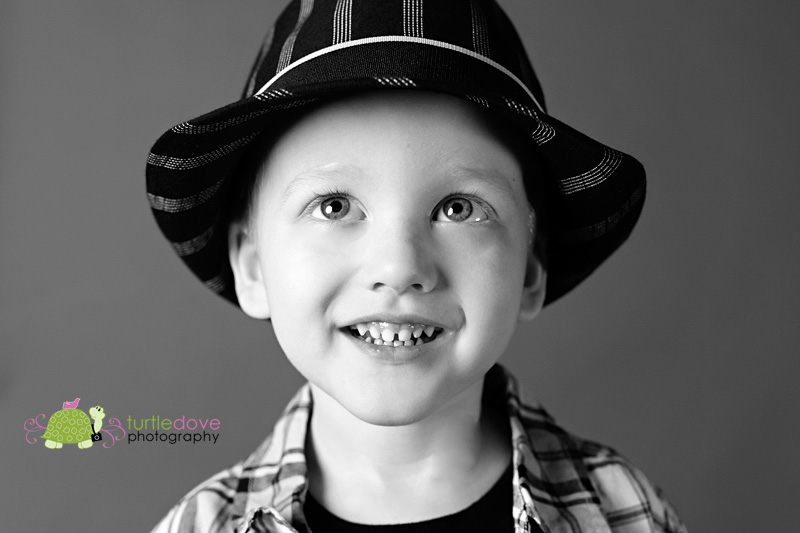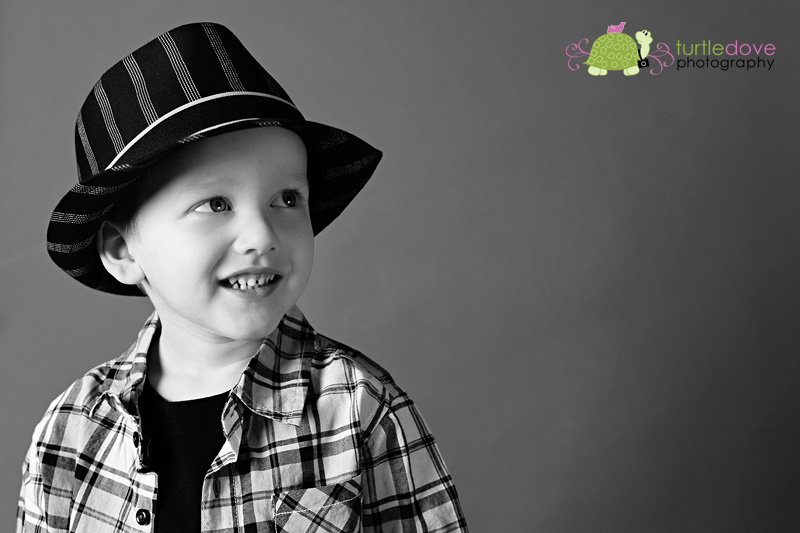 NO MORE PICTURES MOM!