I grew up looking at classic cars at the Rosa Maria's car shows and Route 66. I helped my dad fix up an old beetle & genuinely loved the classics. Now that I'm all grown up I have lost my excitement for cars. I think some are absolutely beautiful but I just don't have the time to really drool over them like I did as a child. Well, seeing as I'm dating a mechanic I think I will be subjected to cars left and right until I find a love for them again. Last weekend my honey brought his beloved *cough piece of crap cough* car to Toyotafest. I was informed that I WOULD be going and the only way out of it was to book a wedding, and furthermore I was going to be forced to bring my camera & take pictures of all of the cars. I think the coolest part of the day for me was being able to go on & enjoy lunch on the Queen Mary. The service was extremely slow but the food was really good & I could definitely NOM the heck out of their fries! YUMMMMM. Here's a snap of my sweetie in the phone booth they had! How cool is it!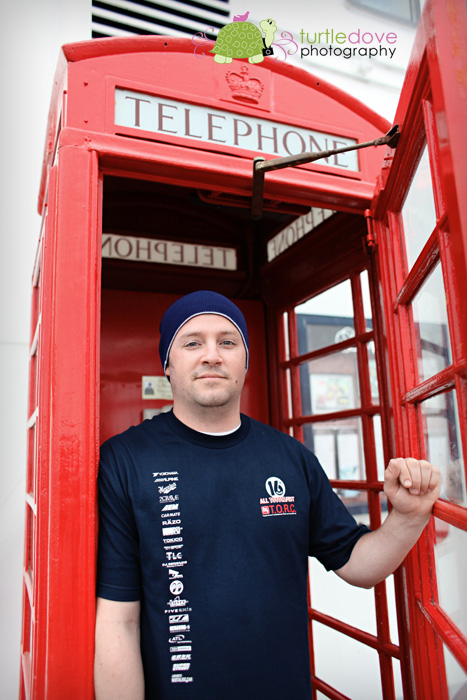 Well I am far from a car photographer & even if I were Toyotafest was FAR to crowded to take decent pictures, but seeing as Jamieson asks so little of me I figured I better at least try to get a handful of shots for him, even though I had NO clue what exactly he wanted. Regardless here are a few of the cars we found interesting 🙂
I LOVED the body work on this car. SEXXXAY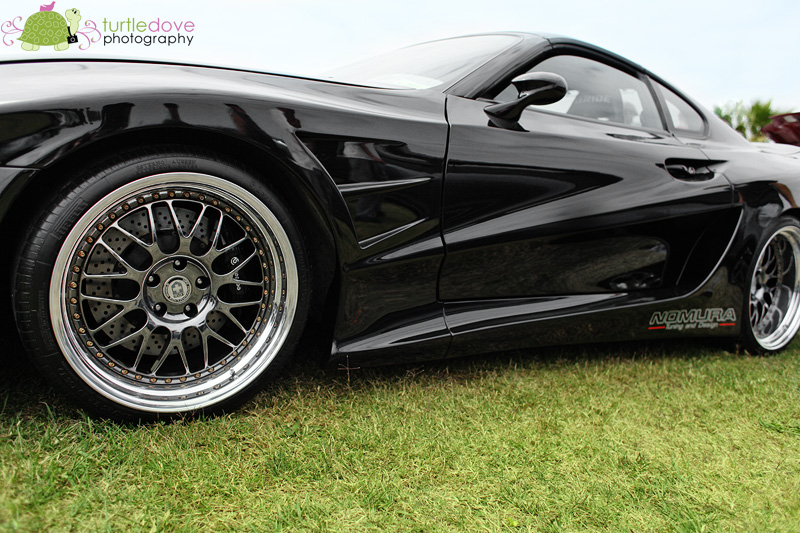 Aww look it is my car's ancestor! Too bad corolla's still didn't look like this! I'd totally sport that!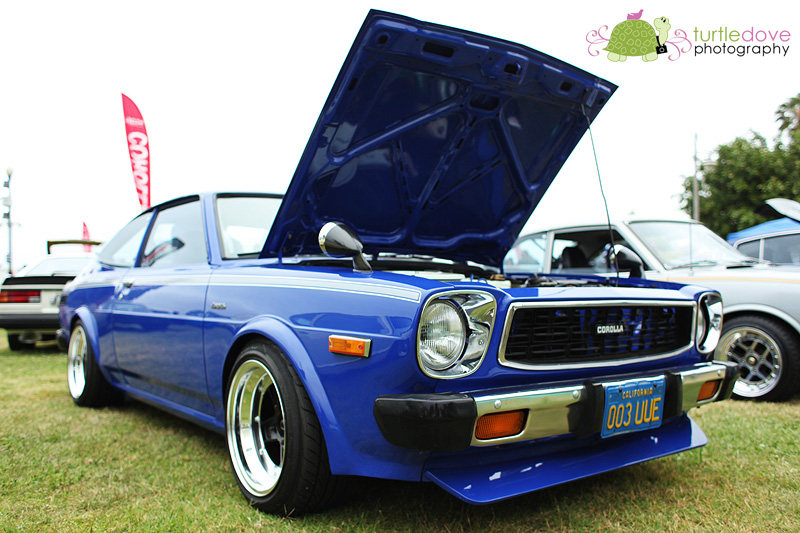 I guess this car is worth a pretty penny. . . eh how about a close up lol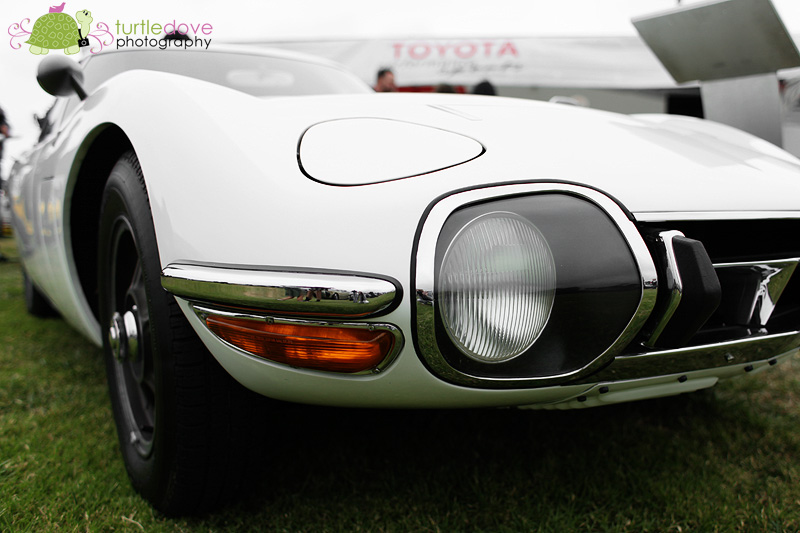 Well there is something about this car Jamieson is in LOVE with. . . In the great words of Liar Liar "I've had better" 😛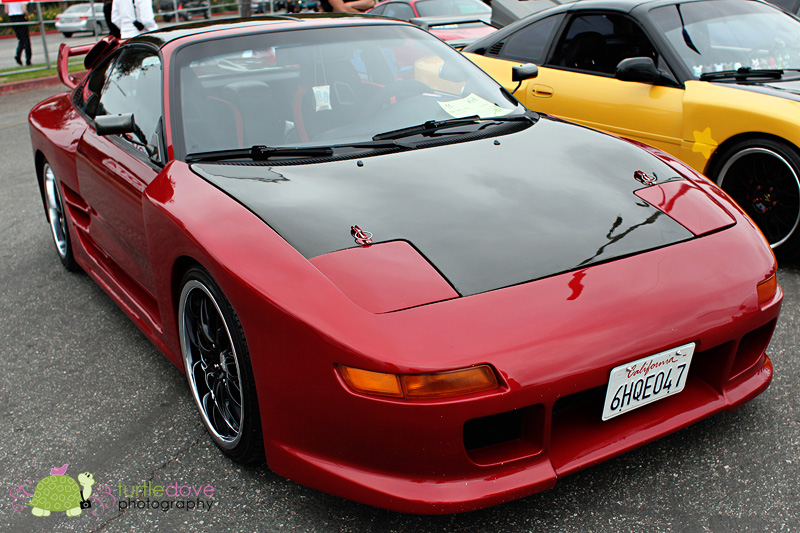 Jamieson informed me that I NEEDED to get a picture of the tire/wheel of this car. . . umm ok?????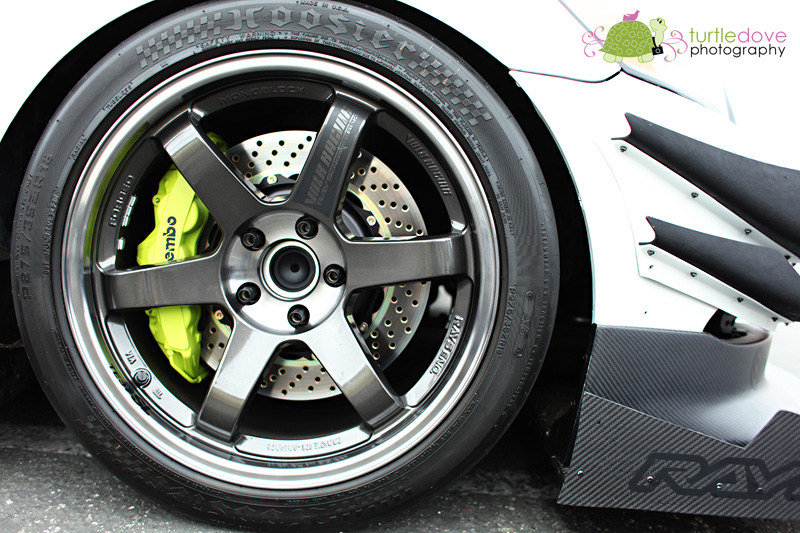 OH GOOD GAWD! Bring on those damn Cressidas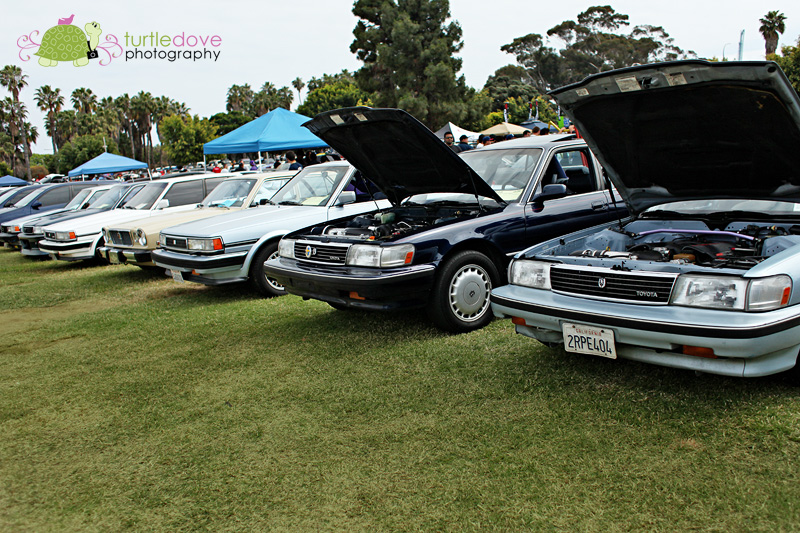 Jamieson's Lover. . . umm I mean car. . .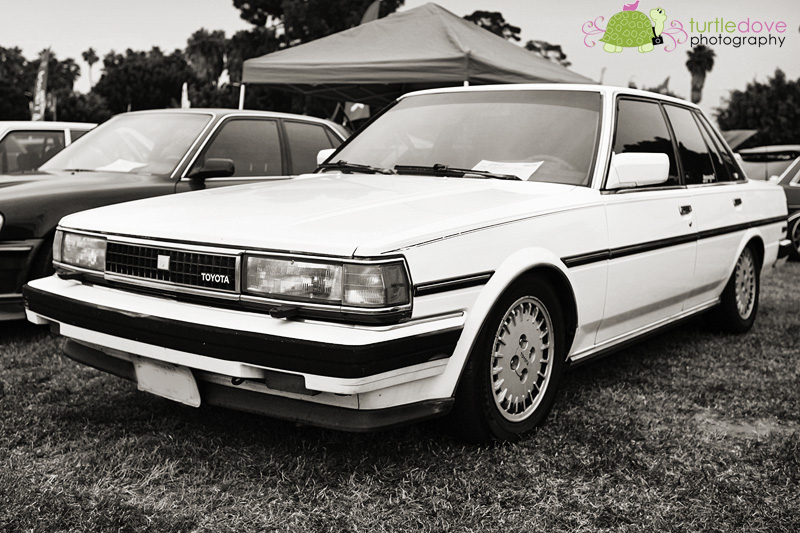 David's car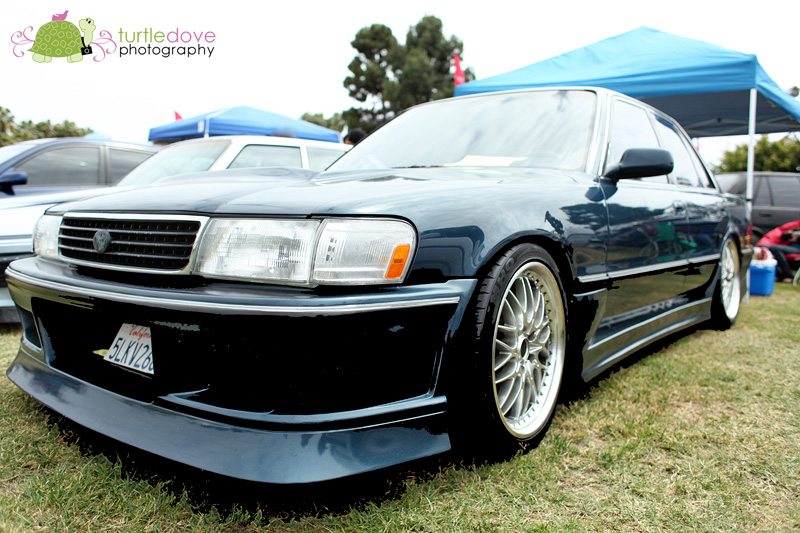 A serious FTW exhaust. . yes that would be a star for the exhaust & David's head popping up behind it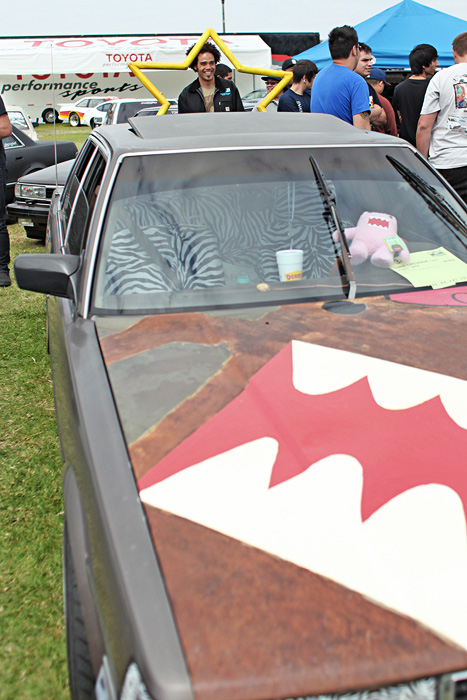 David's car was nice & shiny so I figured time for a portrait of me & my honey